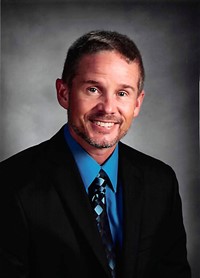 "The Redstreak Way...Class, Character, Integrity."
We would like to welcome you to the Piketon Jr. / Sr. High School website for the 2022-2023 school year. We have great expectations of not only our students, but of our entire staff and administration. Over the last few years we have expanded our curriculum and opportunities by offering dual credit and several new elective courses. As always, we will continually strive to make improvements in our building when it comes to the educational and overall experience your child will receive.
As you can see, we are very proud of Piketon Jr. / Sr. High School. Our twelfth annual "Redstreak Top 20 ACT Club" and ninth annual "Redstreak Top 25 ACT Club" had 39 members last year. Our 2022 graduating seniors were offered $2,685,000 in scholarship money. Continuing with its great tradition, the "Rockin Redstreak" band continues to impress throughout the state. Finally, our continued success in athletics, school musicals and art shows offer an amazing glimpse into the many talented students walking our halls.
We would like to take this opportunity to thank our parents for entrusting us with the safety and education of their children. And as always, "It's a great day to be a Piketon Redstreak!"
Be Resilient,
Jeffrey P. Reuter, Principal
Email Jeffrey P. Reuter
Twitter: @jreuterphs
Facebook: The Redstreak Roundup-Jeff Reuter